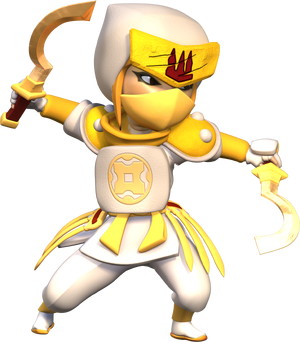 The Assassin was a trainable troop equal to the defending Assassin's Den but was removed.
To train an Assassin you must get the Mercernary License which was removed along with the troop.

The Mercernary License (Along with the troop itself) is only available during a War League.

Not much is here since I have never trained nor seen an Assassin.
It is not uppgradable.
*