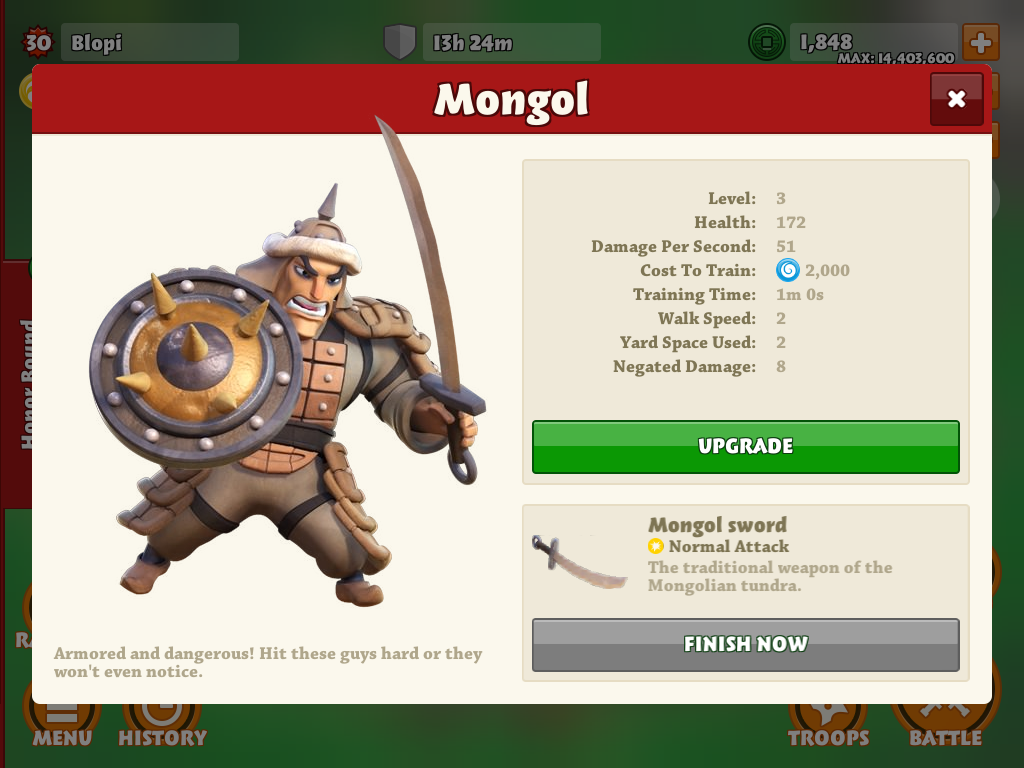 ==Summary==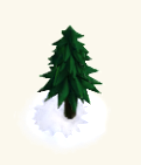 "Upgrade it to the Ultimate Festive Tree. Provides extra troop space during the holiday period only."
The Festive Tree works the same as a Practice Yard , providing space for Troops you have trained in Dojos to wait for battle. It can be found under the Decor menu for a limited time (Holiday Season 2013). However, the Festive Tree will only provide space for troops during the holiday season. Each upgrade for the Festive Tree takes 1d 23h except for the initial build which takes a mere 15 seconds.
At Level 12 it becomes the Ultimate Festive Tree.
Fun Fact: Clicking on the Festive Tree will cause any troop it is providing space for to dance in a conga line.
| Level | Health | Troop Space | Upgrade Cost (Essence) | Upgrade Time |
| --- | --- | --- | --- | --- |
| 1 | 1 | 5 | 1,000 | 15s |
| 2 | 1 | 6 | 2,000 | 1d 23h |
| 3 | 1 | 7 | 3,000 | 1d 23h |
| 4 | 1 | 8 | 4,000 | 1d 23h |
| 5 | 1 | 9 | 5,000 | 1d 23h |
| 6 | 1 | 10 | 6,000 | 1d 23h |
| 7 | 1 | 11 | 7,000 | 1d 23h |
| 8 | 1 | 12 | 8,000 | 1d 23h |
| 9 | 1 | 13 | 9,000 | 1d 23h |
| 10 | 1 | 14 | 10,000 | 1d 23h |
| 11 | 1 | 15 | 20,000 | 1d 23h |
| 12 | 1 | 20 | 25,000 | 1d 23h |