Welcome to the Samurai Siege Wiki
Samurai Siege Wiki is a collaborative encyclopedia about the game, Samurai Siege, available now for iOS and Android! Please help by contributing articles, pictures, facts, and more to the wiki where you are able to.
What is Samurai Siege?
Samurai Siege is a mobile game for Android and iOS devices available on the Apple App Store and Google Play Store. Build your village from scratch and train powerful armies. Raid other villages, take part in alliance wars, upgrade your village and troops, and ultimately make your way into the top 10 players in the world!
On the Wiki
Guides
Latest activity
Have a Samurai Siege picture?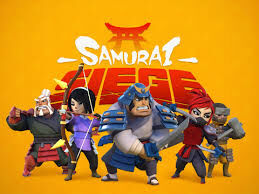 ---
<wikiaforum></wikiaforum>